NOFAS Weekly Roundup February 23, 2015
Printer-friendly version
NOFAS News
NOFAS Spring Artwork Contest
NOFAS wants to see your creativity! Send us your drawing, painting, or other art for our Spring Artwork Contest. Winning designs will be showcased on NOFAS stationary. Send artwork by email toinformation@nofas.org, with a full name, email, phone number, and mailing address included.  Spring 2015 theme: The Joys of Spring. Submission Deadline: Friday, February 27th 
 
Community News
Play About FASD Attended by Canadian MP


"Yukon MP Ryan Leef attended the Feb. 18 debut of Jacob's Story, addressing the audience about the state of FASD in Canada… Jacob's Story follows the life of Jacob, a boy with FASD. The play highlights the challenges Jacob deals with in his life at home, at school, and within the judicial system. -NeuroDevNet
 
Profile of Dominic, Who Lives with FASD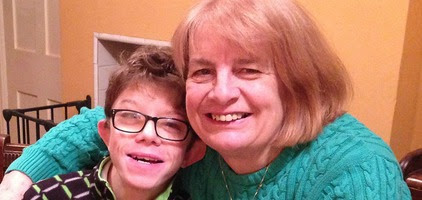 Avril Head's son Dominic's "internal organs are all damaged" as a result of FASD. "Avril adds that doctors have been "really hurtful" when they believe that she is his biological mother, but "their whole attitude has changed" when she points out that she is not." - BBC
 
News Segment on FASD Support Group


This local TV news video features Corry Tait of the West Michigan FASD parent support group. – WZZM News
 
FASD Documentary Profiled on TV News


"Ira J. Chasnoff, M.D. wants to grab attention by grabbing hearts, using the documentary called "Moment to Moment: Teens Growing Up with FASDs" as a medium to explain the disorders to the general public." – WAFB News
 
Keira Knightley Reveals Her Craving for Alcohol While Pregnant


Pregnant Keira Knightley told Ellen DeGeneres, "I can't drink. I'm up for an Oscar and I can't drink at the Oscars… I went to the doctor - you have to get lots of doctor check ups when your pregnant - and she asked if I had any questions. And I said "Yes! When can I drink!? Please! I just want a margarita". –Daily Mail
 
Research
Many Pregnant Teens Use Alcohol and Drugs, Study Finds
"New research from The University of Texas at Austin suggests that many teenagers, especially younger teens, may not be getting the message about the risks of using alcohol and other drugs during pregnancy…  Nearly 3 in 5 (59%) pregnant teens reported having used one or more substances in the previous 12 months, a rate that is nearly two times as great as that of nonpregnant teens (35%)." –University of Texas
 
Eye Movements Reveal Sexually Dimorphic Deficits in Children with FASD
"These data support the hypothesis that children with FASD exhibit specific deficits in eye movement control and sensory-motor integration associated with cerebellar and/or brain stem circuits." – Frontiers in Neuroscience
 
Public Health
Report on FASD Prevention Campaign "Too Young to Drink"
This is the report from an International FASD prevention campaign.  It states in part, "Respondents felt the visual strong, provoking, moving, poignant, exciting, dramatically beautiful, courageous, impressive, but in a positive way, as it helps to "evoke the seriousness of the topic" and "added a shock value to the message of 'don't drink while pregnant."
 
Calls for Pregnancy Warning Labels on Alcohol in U.K.
"Under EU legislation, food and soft drinks packaging must show ingredients and nutritional information but alcohol is exempt from these regulations… The UK-wide survey found that 83% of people support information on how alcohol can impact on health, and 87% support a warning that when pregnant, the safest option is to avoid alcohol completely. – The Courier
 
Webinars
No webinars listed this week.
 
Events 
FASD Day at the Capitol February 24, 2015. St. Paul, Minnesota. "Come together with other advocates to learn about the importance of advocating for FASD issues. Speakers will provide information on the how to effectively advocate and tell your story. You will have the opportunity to dig deeper into the proposed legislation that will affect the FASD community."
 
Facilitator Training: Triumph Through the Challenges of FAS February 24-27, 2015. Toledo, Ohio. "Consider participating in Double ARC's… Facilitator Training. Attend a comprehensive 3 1/2 day training session to increase knowledge and facilitation techniques on understanding and raising a child with FASD. The classes utilize nationally recognized curriculum developed by Double ARC in collaboration with the Department of Health and Human Services and the Centers for Disease Control and Prevention… For more information on having someone in your organization trained to offer these classes in your area, contact Sister Suzette Fisher, SND, Ed.S., Director of Client Services 419.724.1353 or e-mail sfisher@toledosnd.org.
 
The 6th International Conference on FASD March 4-7, 2015. Vancouver, BC, Canada. "This advanced level conference continues to bring together experts from multiple disciplines to share international research. From the pure science, to prevention, diagnosis and intervention across the lifespan, the conference will address the implications of this research and promote scientific/community collaboration. It provides an opportunity to enhance understanding of the relationships between knowledge and research and critical actions related to FASD. First held in 1987, the conference brings together people passionate about this work in a stimulating environment where they can learn and forge new partnerships."
 
NOFAS-UK Accredited Training Day for Health Professionals March 10, 2015. London, England. "As a health professional, what do you tell a pregnant woman about alcohol?  How might alcohol affect the baby? When is it safe to drink? Is it safe to drink at all? What is the best way to discuss alcohol with a pregnant woman? Get the answers at an RCM CPD accredited training day. Doctors, Midwives, and mothers of children with alcohol related disabilities will present the evidence."
 
Ounce of Prevention Conference April 7, 2015. Worcester, Massachusetts. "This event is sponsored by the Massachusetts Department of Public Health."
 
Call for Presentations: MOFAS FASD Matters Conference November 19-20, 2015. Brooklyn Park, Minnesota. MOFAS is looking for presentations that: provide new information, ideas and solutions for families, agencies, and systems to implement, share innovative strategies, tools, and best practices, increase the knowledge, skills, and abilities of those living and/or working with someone with an FASD.